Monday, May 05, 2014
Lost boys
Stephen Harper has lost
Andrew Coyne
:
It is one thing to savage a political opponent or beat up on a distinguished civil servant. But to accuse the nation's highest judge of professional misconduct — for that is what was insinuated, if not quite alleged, an ethical breach serious enough to warrant her resignation — is so ill-considered, so destructive of both the court's position and his own, that it leaves one wondering whether he is temperamentally suited to the job.
Umm, no, he
never has been
.
And now even Charles Adler is jumping ship:
PM fighting with Auditor General, Chief Justice SCC & now #PTSD vets.
If Justin was doing this #CPC would say he's in #OverHisHead

— Charles Adler (@charlesadler) May 6, 2014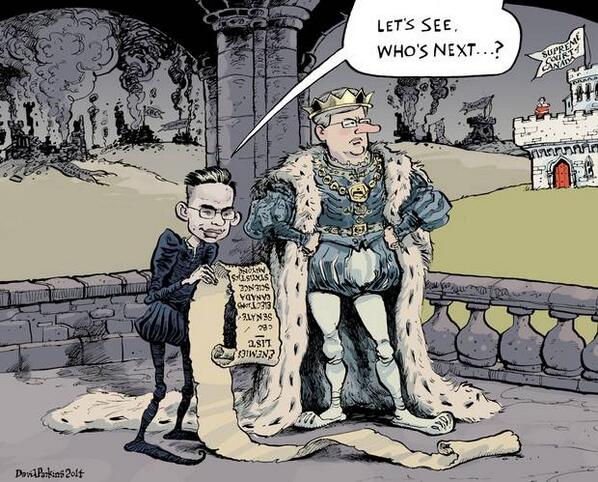 Recommend this Post at Progressive Bloggers
|
0 comments
0 Comments:
Email me!